Hiji Department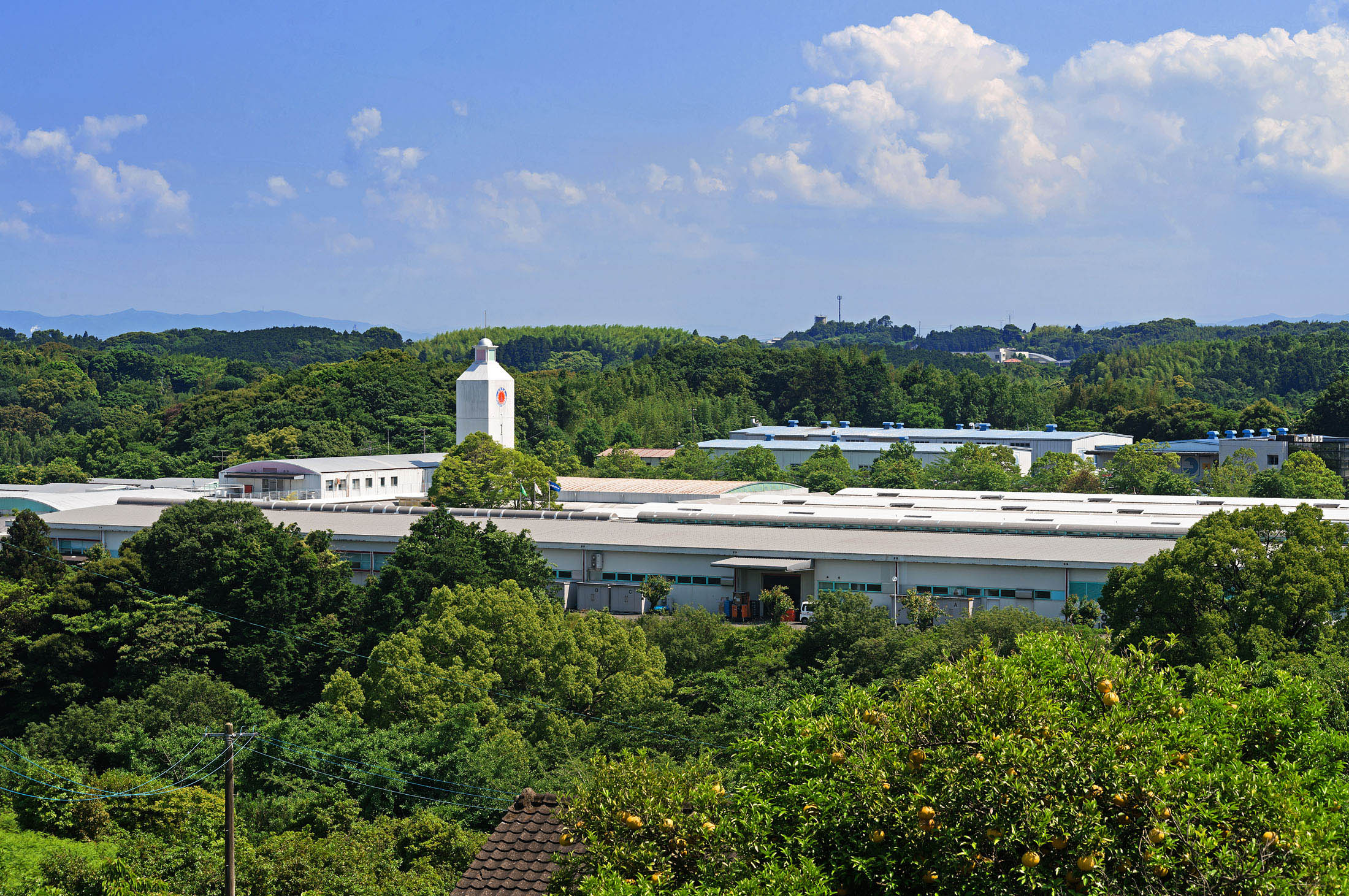 Hiji Department
Hiji Department, located in the "Sun Community Ohga" which is designed for the project "Create the town of welfare" by Hiji-town, Oita prefecture, provides the daily life support for the people with sever disabilities.
Sun Community Ohga has the company "Sony/Taiyo corporation" for the people with disabilities to work and the apartment facility "Ohga Heights"to live in.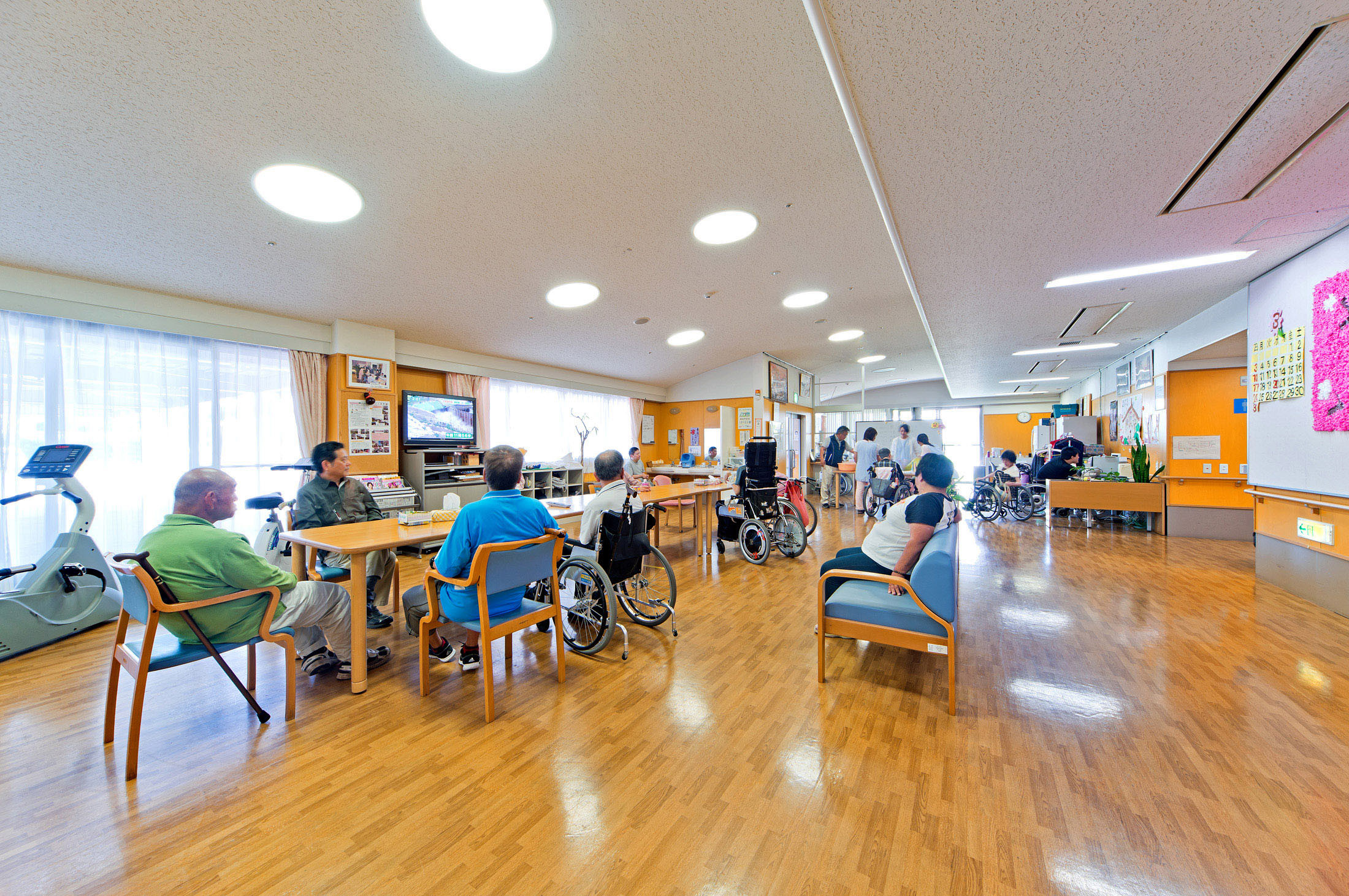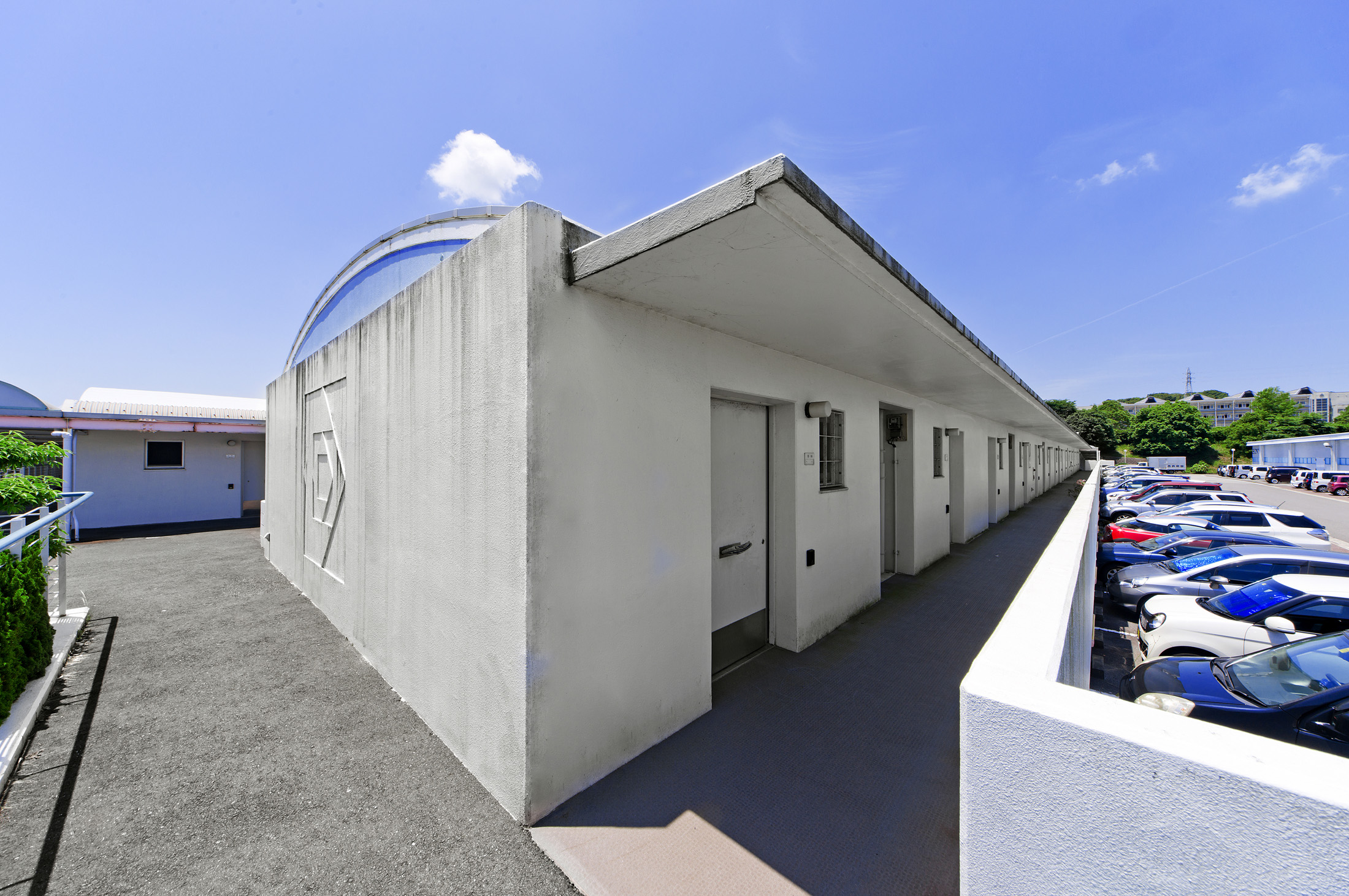 Daycare Service
Ohga Heights (apartment facility for PwD)
Yuwa(Nursing Home for Persons with Severe Disabilities)
The number of 80 people with severe disabilities who always need daily life care support live in this facility. The facility has 30 private rooms and 25 share rooms(2 people), functional training room, medical office, rest rooms, multipurpose room, etc. People with severe disabilities receive nursing care support and recreation program by nursing support worker, rehabilitation program by physiotherapist. We always consider they have homely, cheerful and fun lives here. For the people with Disabilities staying home, we have 2 rooms are available for short term stay.
Events:
Jan:New year ceremony. Apr:Cherry blossom party. May~Oct:Going out recreation. Jun:Family discussion. Jul:BBQ. Aug:Evening breeze party. Sep:Moon-viewing party. Oct:Sports Fes. Dec:Christmas party.
Day Service Center, Yuwa
Provide the service such as "meals", "bathing", "Nursing", "recreation", "rehabilitation" and etc. for the people with severe disabilities living in their home in local communities(Hiji-town, Kitsuki city, Kunisaki city and, Beppu city).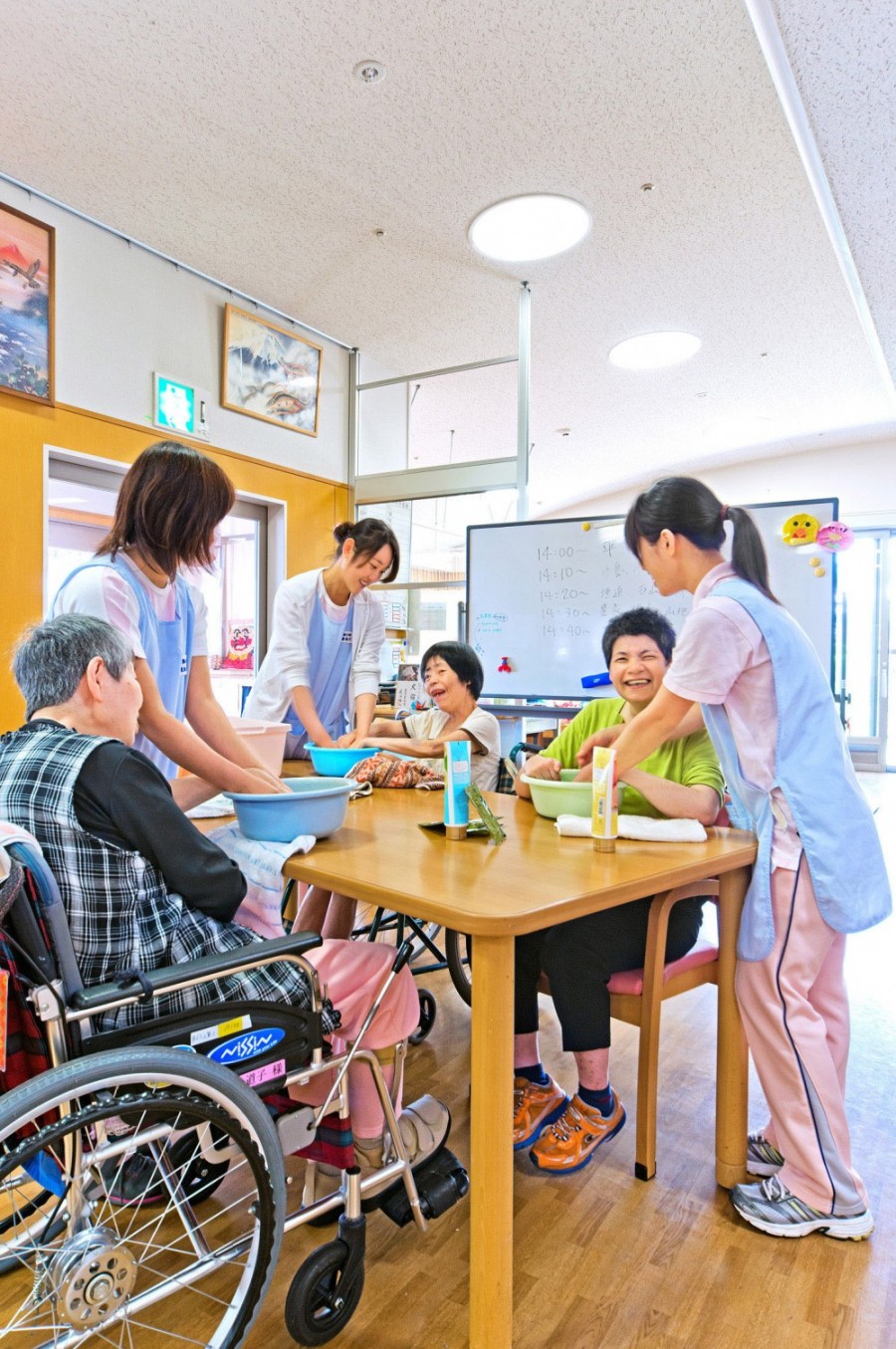 Day service Center
Short-term Temporally Stay Service(Capacity 2 people) 
People with severe disabilities staying their home can stay here and receive care service for short-term.
Home Help Center, Yuwa
Providing home help services to the people with severe disabilities/the elderly people staying home. The services include nursing support, life support and daily housework.
Taiyonoie Persons with Disabilities Life Support Center
Provide wide range of consultation and support including the improvement of the living environment, such as the support to enhance the social life and daily life, advice for using social resources and home renovation and use of welfare equipment for people with severe disabilities to live in local community.
Ohga Heights (The Welfare Apartments for the Persons with Disabilities)
This facility is designed for the people with disabilities based on "Barrier-Free(accessibility)" concept and provide housing service low price.

Hiji Department
ADDRESS:1402-6 Ohga, Hiji-town, Hayami, Oita Prefecture, Postal code: 879-1504
PHONE :0977(72)1665
FAX  :0977(72)1519