Support for Continuous Employment Type B(Beppu)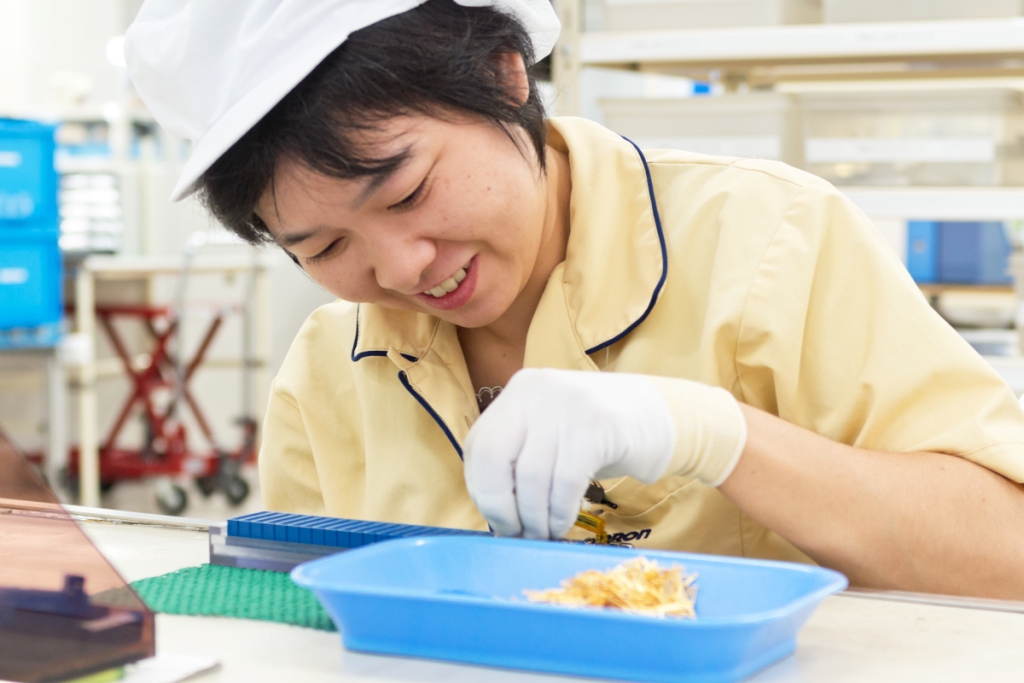 Control Components Division
"Support for Continuous Employment (Type B)" is the service that provides work or training necessary to get a job for persons with disabilities who have difficulties to be employed by ordinary companies and is difficult to work under employment contract even with support.
JSI provides 13 working places for our service users based on their abilities.
Control Components Division
Assembly work of control components of OMRON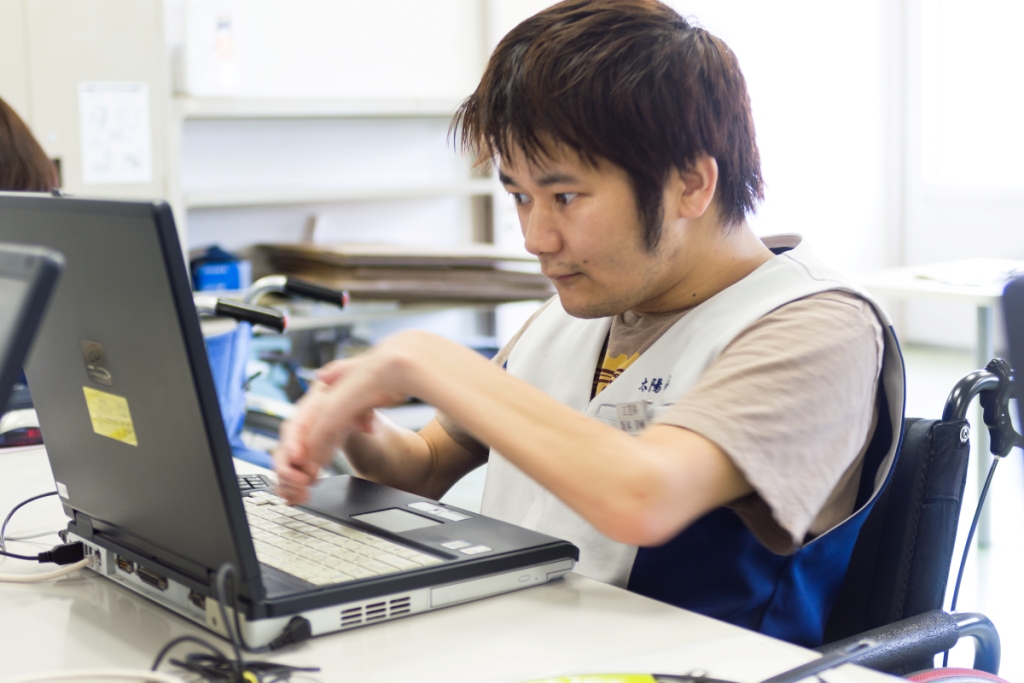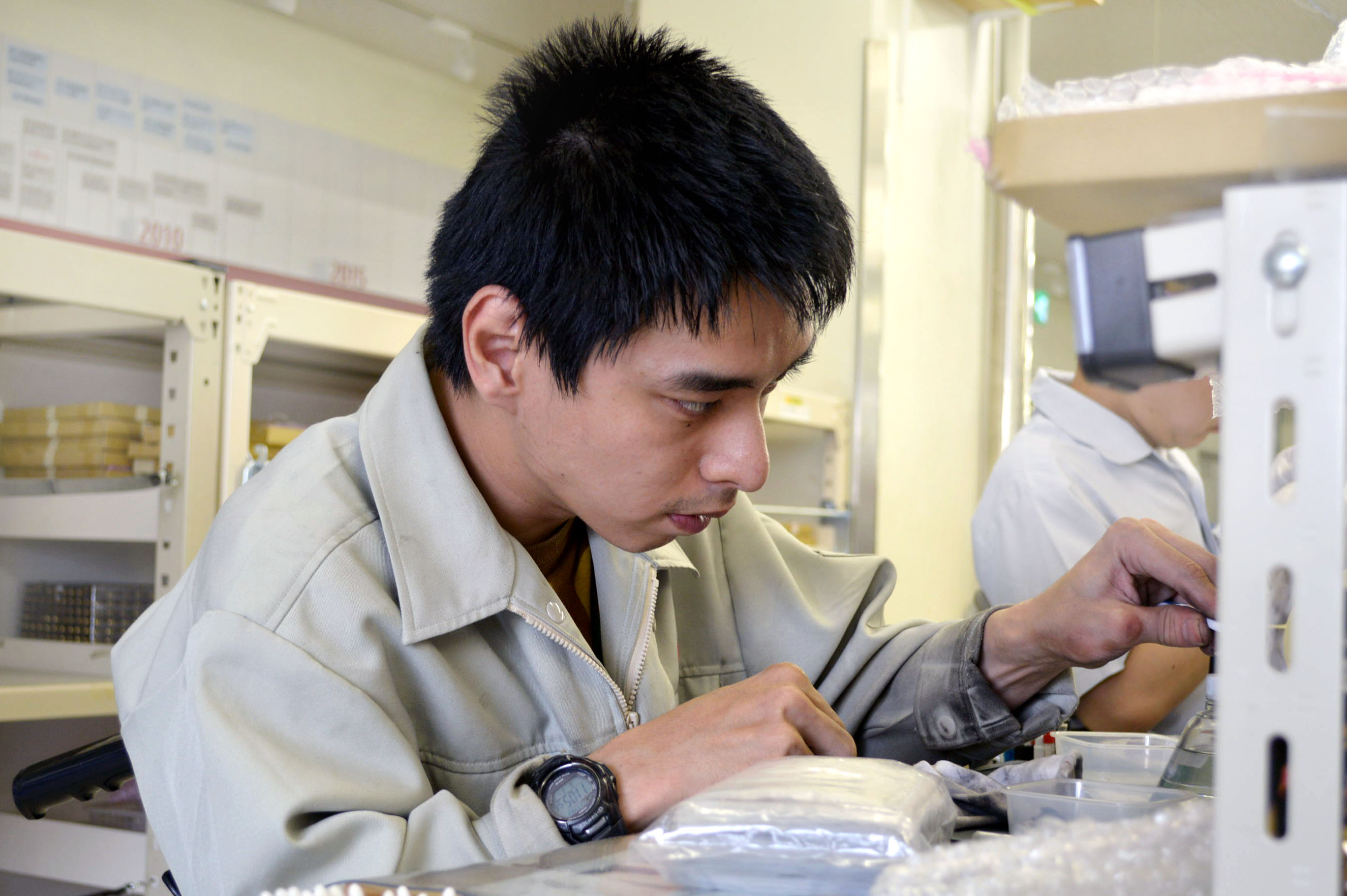 E-data Processing Division
FJ Repair & Maintenance Division
Vehicle Components Division
Assembly of electrical components of car parts of Honda Taiyo Co., Ltd.
IT Division
IT work(software programming, website, data processing) provided by Mitsubishi Shoji & Sun Co.,Ltd.
Printing Division
Printing and bookbinding provided by Denshi Printing Center Co.,Ltd.
Electronics Assembly Division
Assembly of variety of electrical equipment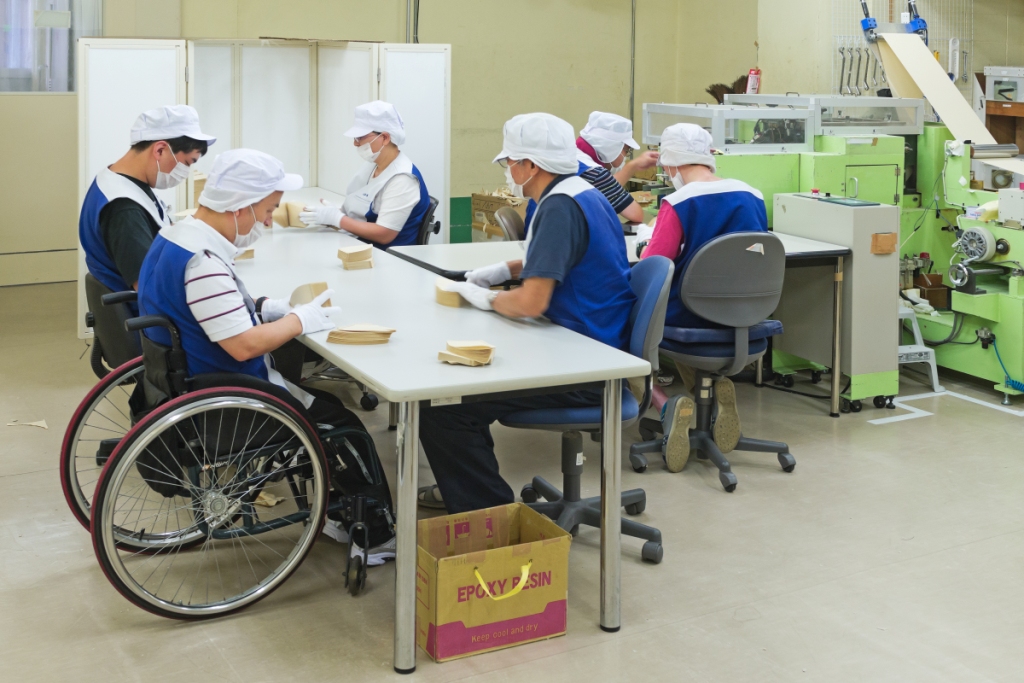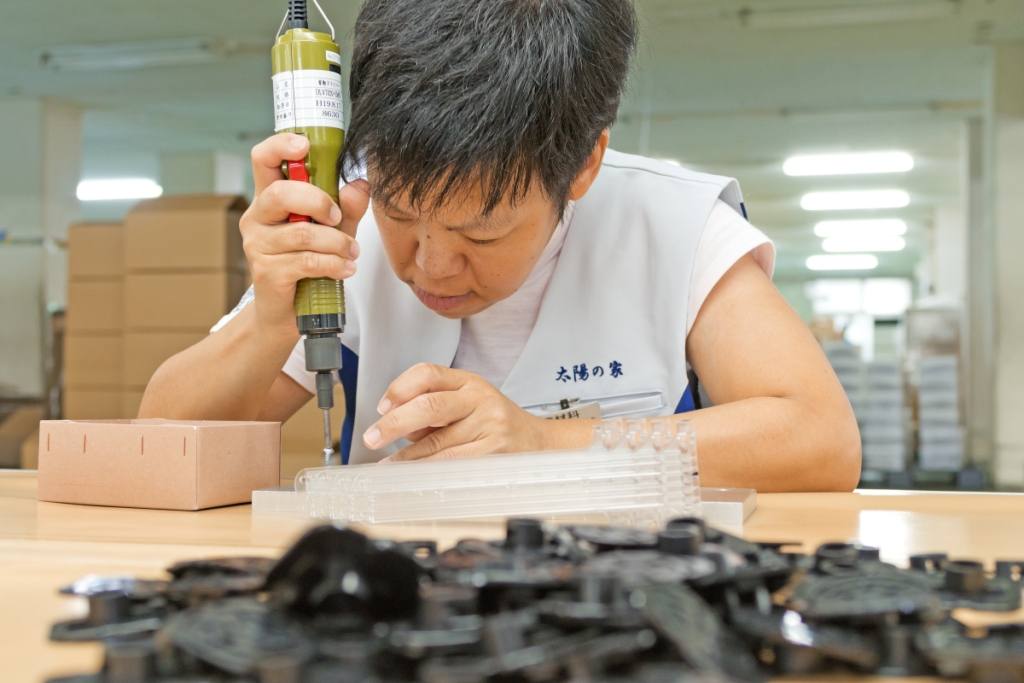 Paper Material Division
E-Construction Materials Division
FJ Repair & Maintenance Division
Repair and Maintenance of PC and ATM machine provided by FUJITSU FSAS & SUN CO.,LTD.
E-data Processing Division
Confirmation process of E-book data work provided by BOOKSCAN
Support Equipment Division
Maintenance, repair, inspection of wheelchair provided by Oita Taki.
Environment Division
Gardening and cleaning and creation of environment in JSI facilities
E-Construction Material Division
Assembly the product called "36 Bind" which is a brace used in the construction of apartment buildings provided by Rokko & Associates, Inc..
Paper Material Division
Production of coffee filter work provided by Sanyo Sangyo Co.,Ltd,
Craftwork Division
Packing of seasonal gift, assembly of electric components, making box package for sweets. Salary is payment by result
Working hour: 9am to 15pm or 9am to 16pm.(depending on ability and condition) Sports and recreation are program of this division.

Support for Continuous Employment Type B(Beppu)
ADDRESS:1393-2 Uchikamado, Beppu city, Oita prefecture, Postal code 874-0011
PHONE &nbsp:0977(66)0277
FAX   :0977(67)0453
Contact us